A Queer and Foreign State
Iceland's Cinematic Subjects
Keywords:
Icelandic cinema, Queer theory, Race, Abjection, Nordic exceptionalism
Abstract
Since the year 2000, twenty Icelandic films have been produced which could be aptly grouped as LGBTQ+ or queer Icelandic cinema. This "queer turn" in Icelandic cinema emerges as the nation makes strides in advancing LGBTQ+ rights and as its demographics markedly shift, first-generation immigrants now comprising 12.6 per cent of the population. These changes have not occurred in a vacuum, and the films discussed in this article complicate the boundary between native and foreign, Icelandic and non-Icelandic, alongside their centering of queer characters and stories. In addition to narrative focus on coming-out and sexuality, many of the films within "Icelandic queer cinema" thematize race and ethnicity, often through the inclusion of foreign characters living and traveling in Iceland.This collection of films is thus well suited to exploring the interlocking national and sexual regulations which produce the Icelandic nation state. This article explores conceptions of the Icelandic nation state in two films that span Icelandic cinema's "queer turn," Baltasar Kormákur's 101 Reykjavík (2000) and Ísold Uggadóttir's Andið eðlilega (And Breathe Normally, 2018). In tracing representations of racialized otherness within these films and taking theoretical cues from critical race theory and queer of color critique, this article considers the ways in which race and ethnicity co-constitute categories of sex, gender, and sexual orientation. Ultimately, this article poses "Icelandic queer cinema" as a key site for the contemporary negotiation of the meaning of national and sexual belonging in Iceland.
Downloads
Download data is not yet available.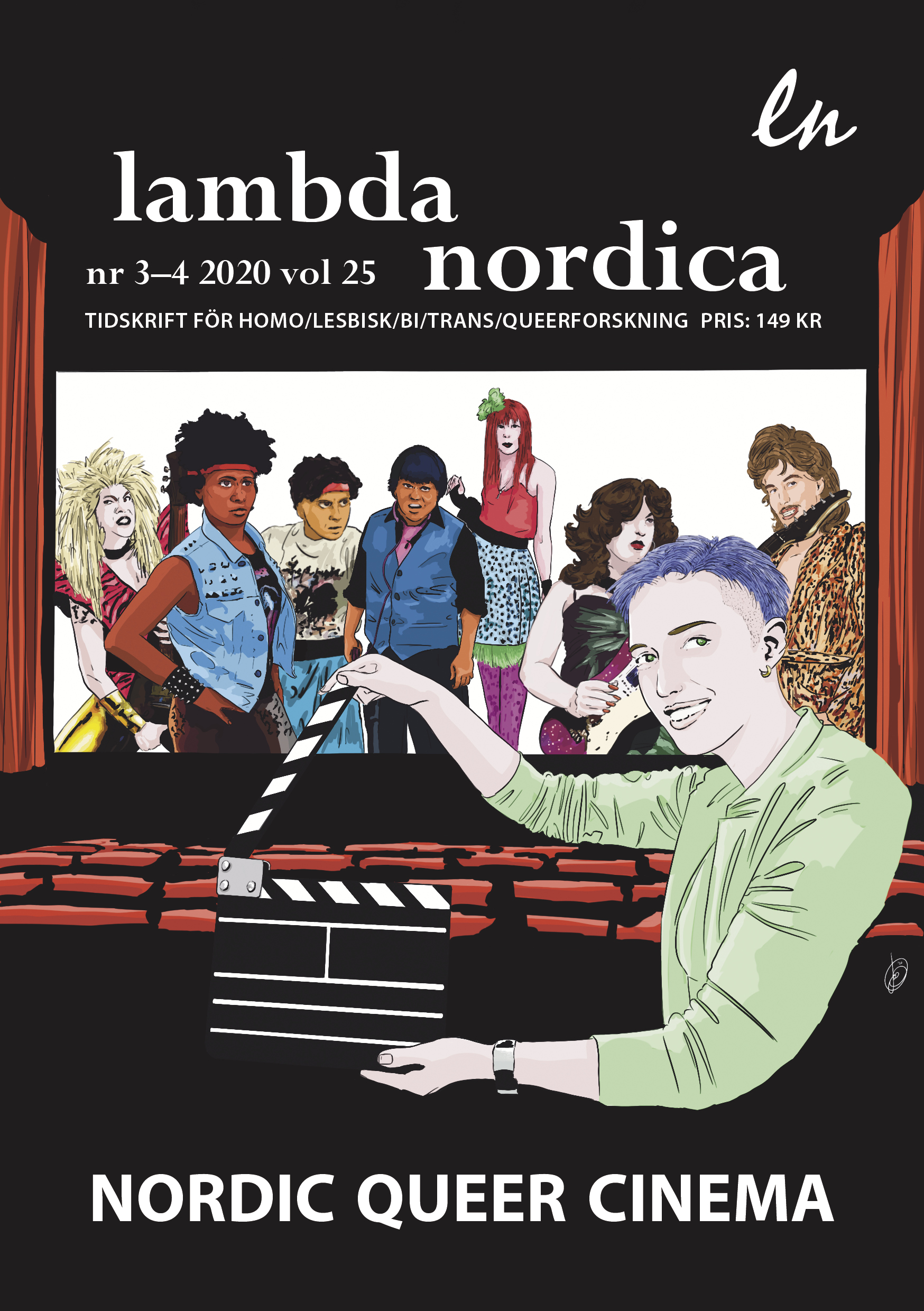 How to Cite
Savage, M. (2021). A Queer and Foreign State : Iceland's Cinematic Subjects. Lambda Nordica, 25(3-4), 29-53. https://doi.org/10.34041/ln.v25.707
Copyright (c) 2021 Maxine Savage
This work is licensed under a Creative Commons Attribution-NoDerivatives 4.0 International License.