Vectors and Valences: The Role of Digital Media in the Lives of Russian Queer Men
Review of Tudor, Matilda. 2018. Desire Lines: Towards a Queer Digital Media Phenomenology. PhD diss. Södertörn University: Media and Communication Studies. (280 pages)
Downloads
Download data is not yet available.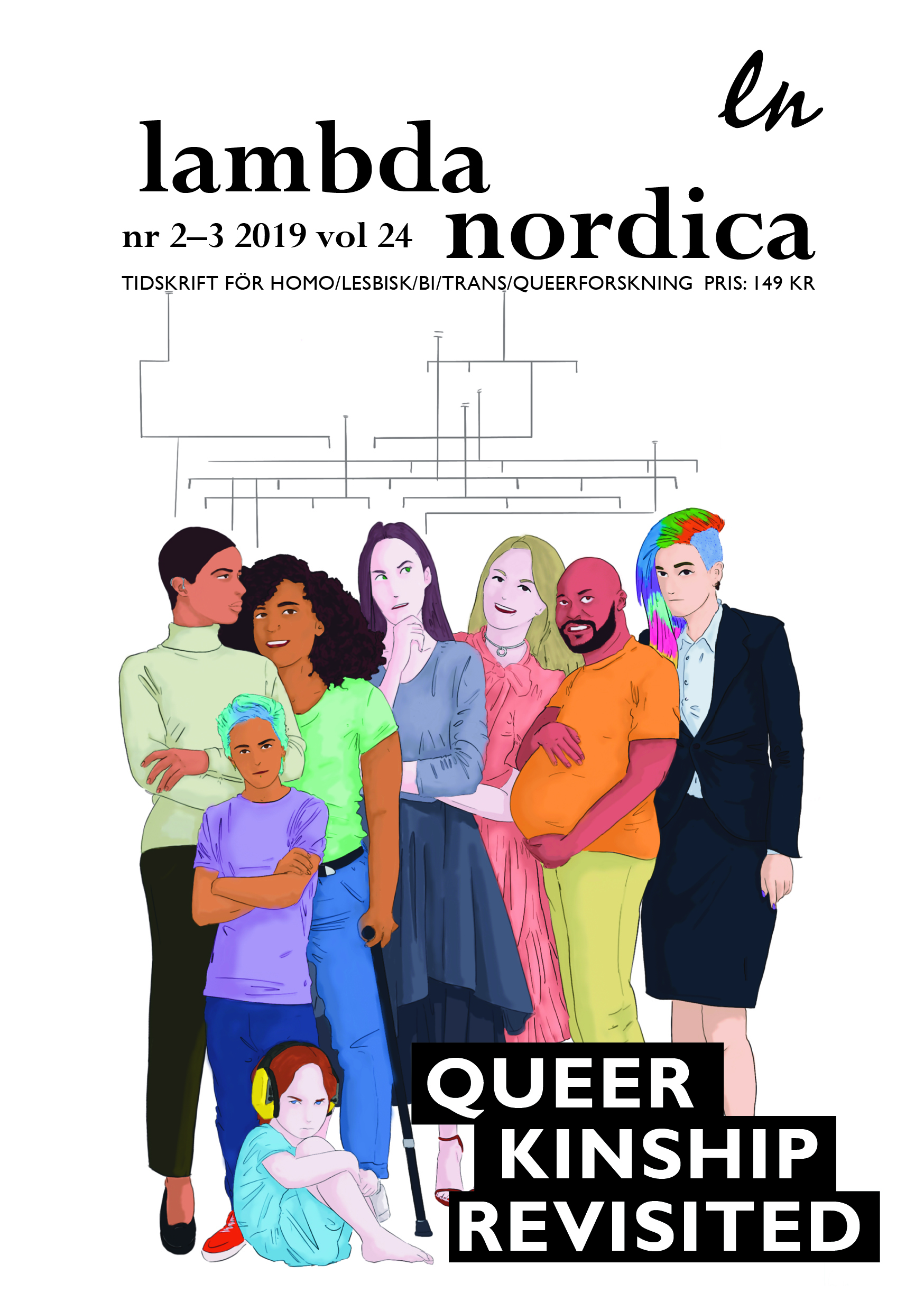 How to Cite
Mowlabocus, S. (2020). Vectors and Valences: The Role of Digital Media in the Lives of Russian Queer Men: Review of Tudor, Matilda. 2018. Desire Lines: Towards a Queer Digital Media Phenomenology. PhD diss. Södertörn University: Media and Communication Studies. (280 pages). Lambda Nordica, 24(2-3), 250-254. https://doi.org/10.34041/ln.v24.589
Copyright (c) 2020 Sharif Mowlabocus
This work is licensed under a Creative Commons Attribution-NoDerivatives 4.0 International License.