No Kin: Between the Reproductive Paradigm and Ideals of Community
Keywords:
sinthomosexual, childfree, reproductive paradigm, climate crisis, welfare state, community, kinship, motherhood
Abstract
This article positions the sinthomosexual in relation to kinship, climate crisis, and vulnerability. By placing Lee Edelman's version of queer in the modern family, the sinthomosexual – here presented in the form of the childfree woman – is positioned not only as against reproduction, but also against certain versions of community and kinship. The article investigate what this position is dependent on and gets subjected to in the wake of the dismantling of the welfare state and the privatisation of economies, communities and identities. This is done by a close reading of the so-called anti-social turn in relation to different feminist versions of kinship and community – from radical lesbian feminism to posthumanism. The article also gives a historical and cultural background to the position of the childfree woman.
Downloads
Download data is not yet available.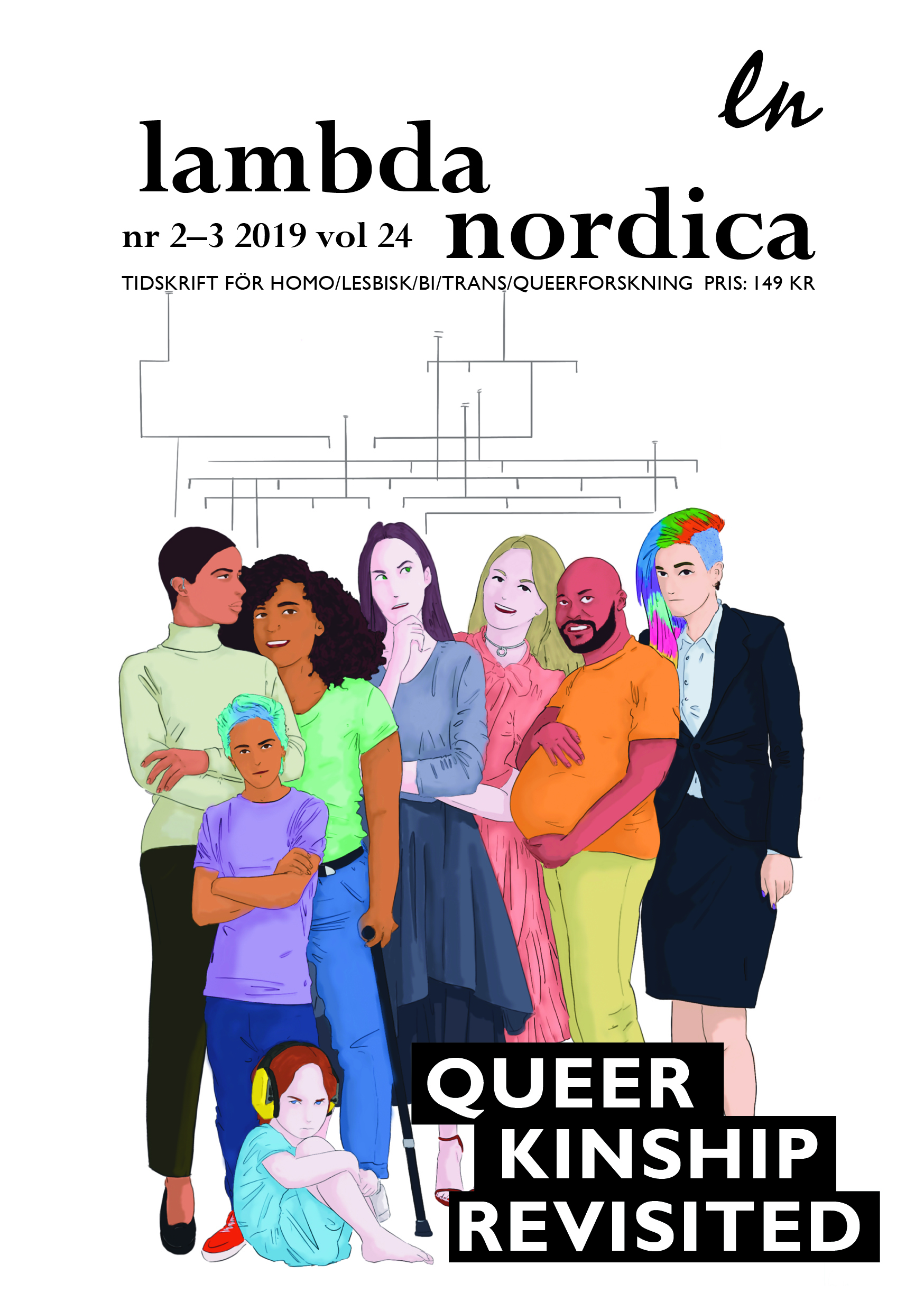 How to Cite
Edenheim, S. (2020). No Kin: Between the Reproductive Paradigm and Ideals of Community. Lambda Nordica, 24(2-3), 29-52. https://doi.org/10.34041/ln.v24.579
Copyright (c) 2020 Sara Edenheim
This work is licensed under a Creative Commons Attribution-NoDerivatives 4.0 International License.