Tracing Sexual Otherness in Sweden
The Opacity of Digital Kink
Keywords:
BDSM, darkside.se, digital sexual cultures, good sex and bad sex, kink, Swedish histories of sexuality, queer opacity
Abstract
Using Gayle Rubin's (1984) classic distinction between "good sex" and "bad sex" as a springboard, this article explores ideas of sexual normalcy and sexual otherness in a Swedish context through the lens of a multi-method case study of the kink platform darkside.se (established 2003). The article focuses on how sexual norms on and beyond Darkside have shifted through time, and in particular on how the platform takes shape in an ambivalent borderland between new forms of public kink visibility and lingering sexual stigma. Within histories of sexuality and feminism in Sweden, kink and BDSM have quite consistently been relegated to a domain of sexual illegitimacy (or bad sex). At the same time, waves of queer sexual politics, as well as a cultural mainstreaming of kink, simultaneously point in other directions. To understand (digital) formations of kink in Sweden, I thus develop a less binary conceptual framework, one which holds ambiguity and contradiction. To this end, and by building on discussions of "opacity" in queer and postcolonial theorizing, I discuss tactical uses of Darkside in terms of "kink opacity". Opacity provides a way of thinking through the tensions on the platform, between revealing and concealing, openness and secrecy, offering resistance to the idea of public visibility as that which legitimizes sexual otherness. Uses of Darkside here challenge the idea of normalizing sexual otherness by public exposure, and instead open up for new modes of obscure sexual expression.
Downloads
Download data is not yet available.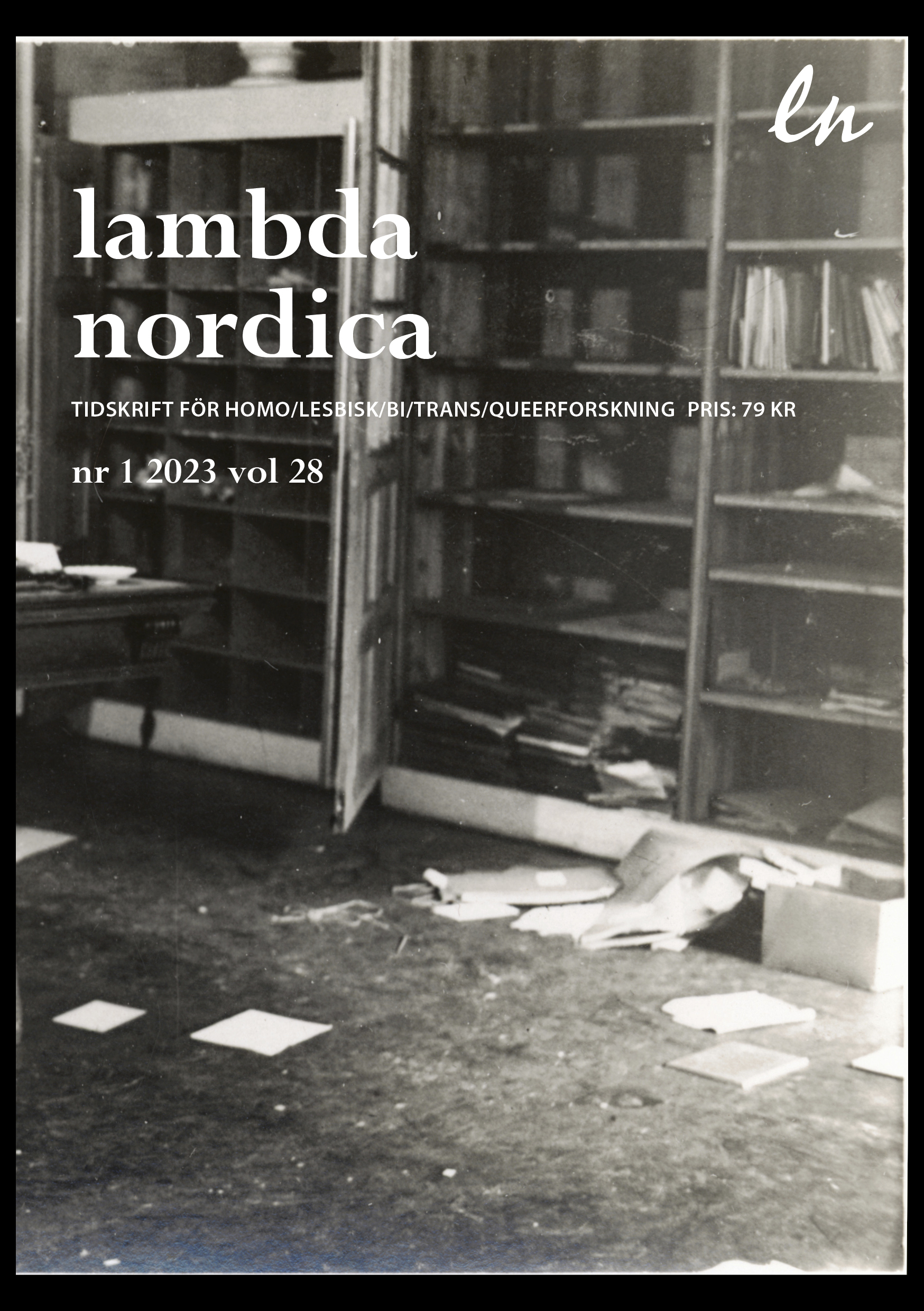 How to Cite
Sundén, J. (2023). Tracing Sexual Otherness in Sweden: The Opacity of Digital Kink. Lambda Nordica, 28(1), 76-100. https://doi.org/10.34041/ln.v28.868
This work is licensed under a Creative Commons Attribution-NoDerivatives 4.0 International License.