"Jag söker gemenskap"
Svenska sextidningar som transmöjliggörande rum under 1960-talet
Keywords:
transhistoria, queer temporalitet, straight cistid, 1960:tal, sextidningar
Abstract
Mellan åren 1960 och 1970 skrev många personer som företrädelsevis kallade sig transvestiter till de svenska sextidningar Piff och Raff för att be om råd kring frågor om könsidentitet samt för att söka gemenskap. Föreliggande artikel resonerar kring hur detta kom sig. Varför skrev personer med transerfarenheter just hit? Vilka teman är det som lyfts och vilka svar får de av Piff:s och Raff:s redaktioner? Med utgångspunkt i dessa frågor analyseras Raff och Piff som stöttande kontaktytor för personer med transerfarenheter under perioden 1960 till 1970. I en bredare bemärkelse lyfts även frågan om vad dessa berättelser kan säga om villkor för personer med transerfarenheter i Sverige under 1960-talet. Via den teoretiska ingången queer temporalitet visar artikeln att kontaktannonserna samt redaktionernas svar präglas av olika former av förhandlingar och drömmar om queera liv och nya könade framtider. I en tid då det i Sverige i hög grad saknas offentliga mötesplatser för transpersoner fungerar således sextidningar som en queer horisont och passage till ett transmöjliggörande annanstans.
Downloads
Download data is not yet available.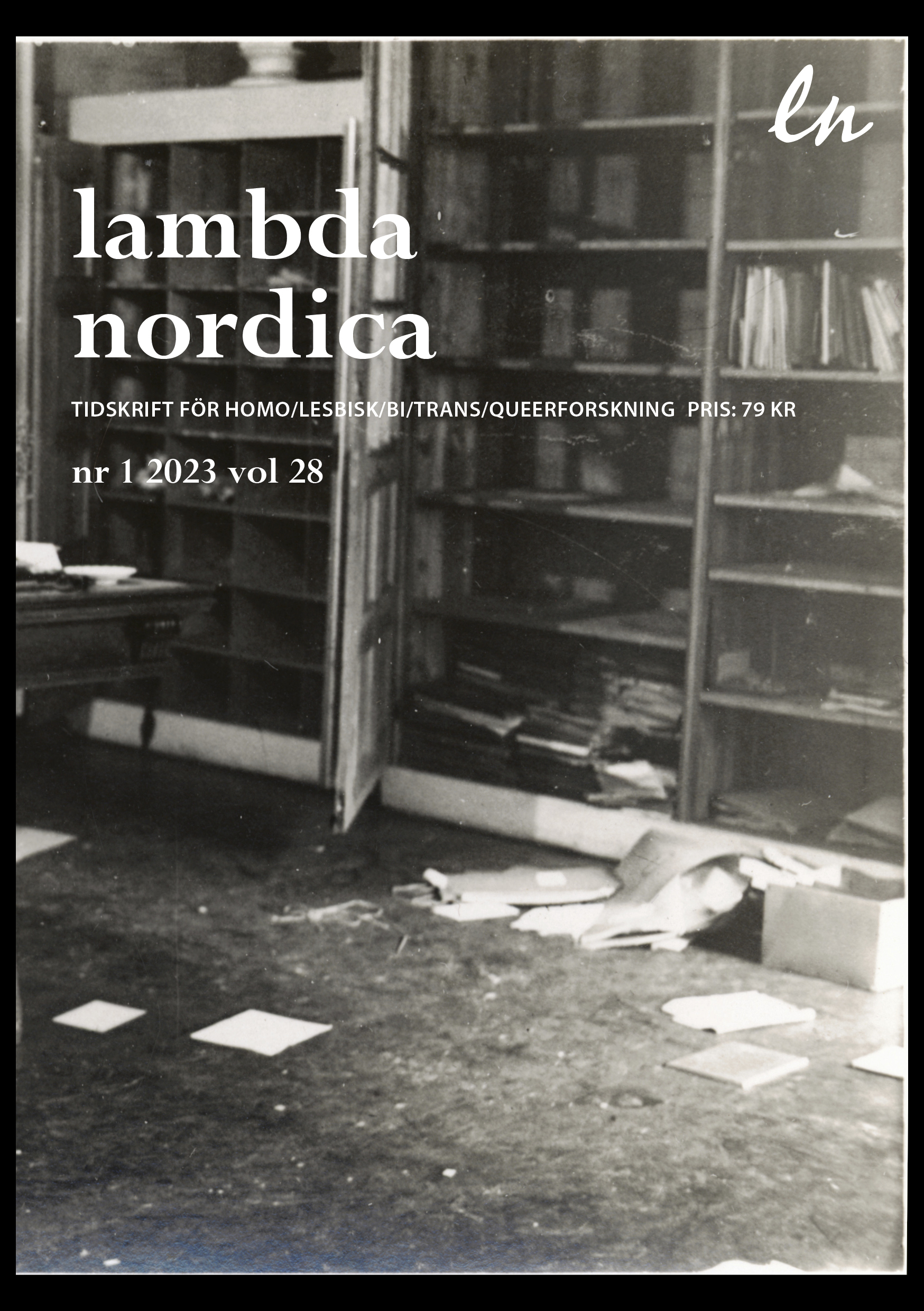 How to Cite
Bremer, S. (2023). "Jag söker gemenskap": Svenska sextidningar som transmöjliggörande rum under 1960-talet. Lambda Nordica, 28(1), 48-75. https://doi.org/10.34041/ln.v28.867
This work is licensed under a Creative Commons Attribution-NoDerivatives 4.0 International License.