New Polish Queer Literature and its Anglosphere Reception
Keywords:
literary reception, Polish queer literature, literary representation of communism, politics of translation
Abstract
This article offers a theoretical perspective on the reception of new Polish queer literature in the Anglosphere as opposed to an "insider's view". The reception of queer literature is measured against the stereotype of Polish literature called "Pol- ish school of poetry". This stereotype when applied to queer literature interacts with the idea of Poland's "belatedness" in LGBTQ emancipation which is normatively understood as a carbon-copy of Western models, and not as a unique path. Therefore, the Anglosphere reading strategies often rely on "exoticisa-
tion" and a certain "postcolonial gaze". The case studies are two novels, Michał Witkowski's Lovetown and a limitrophe case, a novel about Poland written in English by Tomasz Jędrowski, Swimming in the Dark. While in the former the political content is almost overlooked, in the latter the description of queer lives under communism seems brought to the forefront. I argue, however, that this vision in Swimming in the Dark does not surpass stereotypes and also is full of historical inaccuracies.
Downloads
Download data is not yet available.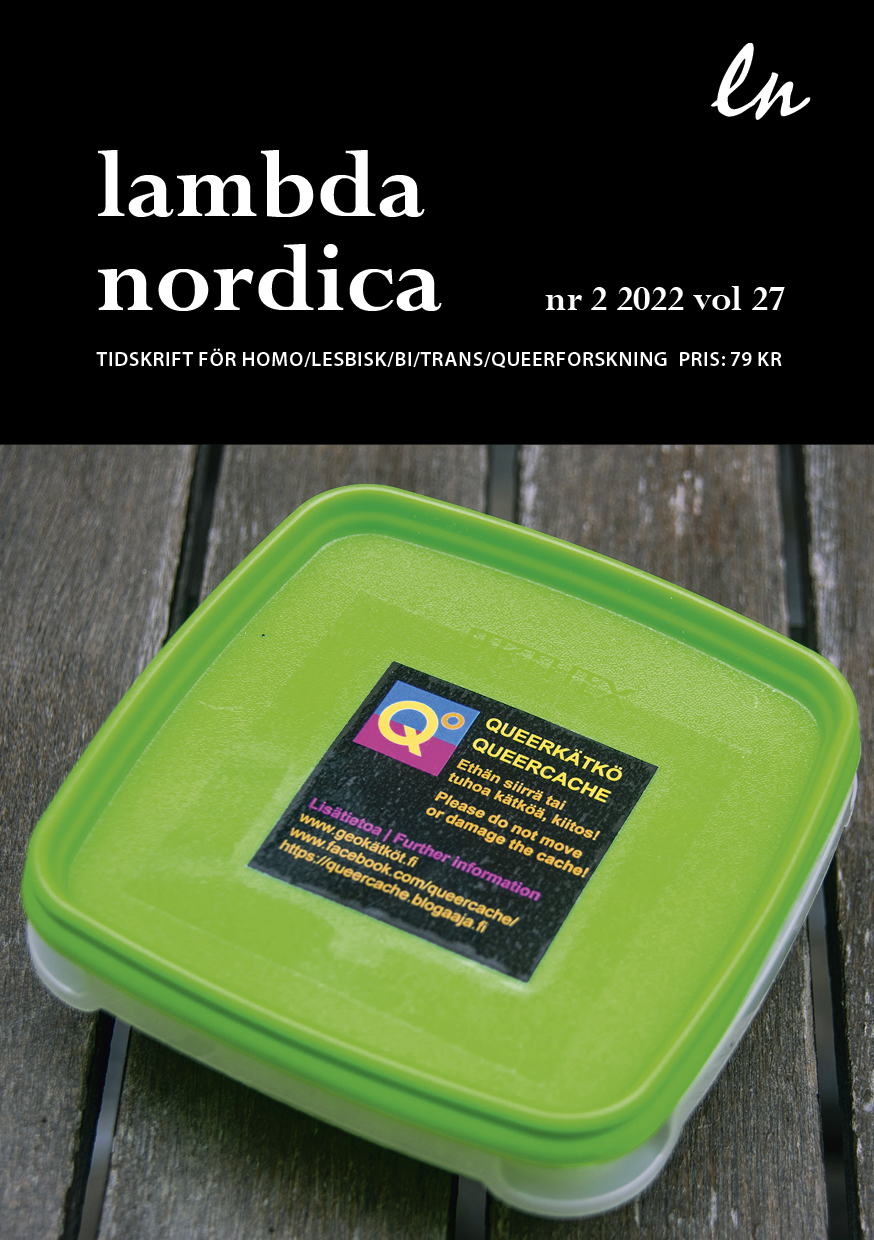 How to Cite
Sobolczyk, P. (2022). New Polish Queer Literature and its Anglosphere Reception. Lambda Nordica, 27(2), 71–89. https://doi.org/10.34041/ln.v27.789
Copyright (c) 2022 Piotr Sobolczyk
This work is licensed under a Creative Commons Attribution-NoDerivatives 4.0 International License.